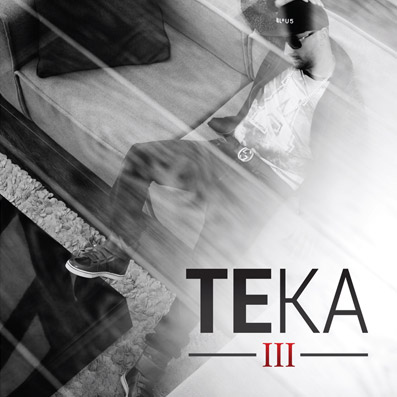 GLORIA

DZIEŃ DOBRY feat: Paulina Witon

GROUND ZERO feat: Skyzoo, Sonny

DROGA

MOTYWACJA

CAN'T LOSE U feat: Paulina Witon

ULOTNE

UCIEC feat: Marco

TE KILKA SEKUND (rmx)

CZEMU

DENNIS RODMAN feat: Jay Role, Prwrs

ROBIĘ DYM feat: Sentino
Production:
Tomasz Teka Kucharski for Rafpak/Diginoiz 2014
If You have any problems or questions contact us: admin@tekamusic.com.pl


Hello! I give you, completely for free, the material that I have created, with a few exceptions, between 2013 and 2014. It's by far the best album I have created so far, and at the same time, the only one that I have produced by myself. The decision to release this material for free aorse shortly after the release of the reissue of "Talent" and despite several publishing propositions, I've decided that it will be released in such way. So from today, each one of you, directly from www.tekamusic.com.pl can download the material to your computer / player / whatever! Additionally, I know that some of you would like to have it also on CD, so we have decided to produce a limited edition of 800 pieces, that is available for purchase for a small price also on www.tekamusic.com.pl. I would like to thank all those who contributed to the creation of the material, and all who choose to spend these forty few minutes to check it out. I hope you will like it!